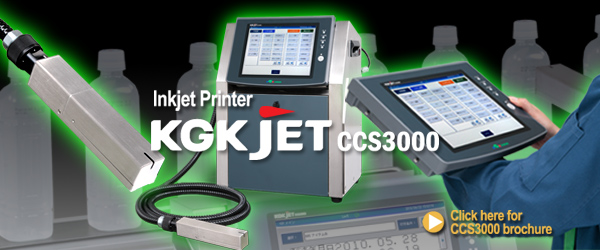 KGK Inkjet Printing Products Serve Your Prodution Line with Advanced Marking Solutions Backed by KGK's In-house Developed Cutting Edge Technologies Including Inkjet Printers and Best Matched Fluids


Industrial Inkjet is the name of the game. Advanced non-touch printing sytems from KGK give you improved productivity and ease of use at an affordable initial cost for equipment.

Please contact KGK or KGK's authorized distributors for details and services.

@yInternational KGK contactsz